The SEO System: Pricing and Signup
Are you ready? Are you ready for online success? Are you ready for the tool that will get you there? Are you prepared to do what it takes to achieve natural, organic search results? If so, The SEO System is ready for you!
---
Are You FINALLY Ready to Start Seeing Search & Social Media Results?
---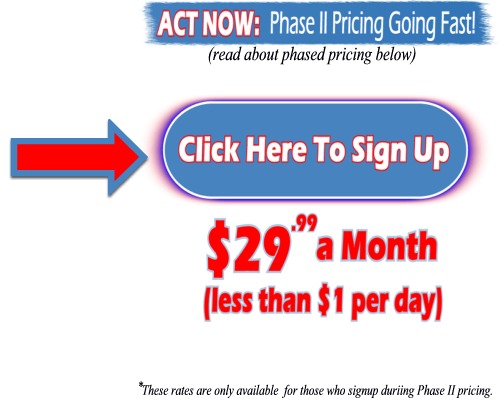 Yes! I am ready to get to the top of the search engines!
Yes! I am ready for online success!
Yes! I realize that more traffic equals more profits!
Yes! I want to start today while Phase II pricing is still available!

The SEO System: It's Guaranteed!
We already know that
the SEO System is the best SEO software for businesses and individuals.
We also know that you will discover the exact same thing and we guarantee it! If you aren't completely satisfied within 60 days, you will receive a full refund of your purchase price.
As one of our recent customers said in their customer testimonial, "Now, I am paying $29 a month for product that is bringing me in more $2,000 a month in revenue. I'd say that is a good trade off, no?" Isn't it time to say yes to success?

Get started with The SEO System® today!

The SEO System: Phased Pricing Model
The SEO System rewards people who reward themselves. Our system is about taking action to improve your web site performance and we reward those who take action today!
The SEO System implements a phased pricing model. It's pretty simple. As more subscribers sign-up and we continue to add great new features, the price goes up. However, once you have signed up, you lock in that rate for the life of your subscription which means you benefit from product upgrades without ever having to pay more.
We have already sold out Phase I pricing and are currently in Phase II pricing.
Sign-up today to lock in your savings!