If you are not leveraging the power of LinkedIn in for your business, you are missing critical social media opportunities. In this article, we will provide you with critical LinkedIn business tips, demonstrating how to optimize LinkedIn to increase search and social media traffic and achieve your social media marketing goals.

This LinkedIn business tips how-to article is part of our ongoing optimizing social media series.
If you want to maximize your social media returns, start The SEO System today with a COMPLETELY FREE 30 day trial. Simply click the "free trial" link on our Facebook page: http://www.facebook.com/The.SEO.System
Creating Your LinkedIn Page: How To Create Your LinkedIn Page Quickly But Effectively
A critical part of social media marketing success is the creation of your social media page. In this case, we are interested in creating our LinkedIn page and making it look professional. While the focus will be on creating a professional looking page, we will leave "the perfect page" (one with fancy artistic qualities) for later. So, our first LinkedIn tip involves how to create your LinkedIn page…so let's get started!
In this section, we will focus on creating your LinkedIn company or website page. To this end, we will bring you the best links, articles, videos and LinkedIn company page examples which will enable you to quickly create a professional LinkedIn presence.
As of October 2012, LinkedIn has rolled out a new company page layout and design. This article will focus on strategies and examples that implement this new LinkedIn layout and design.
Before you begin to create or optimize your LinkedIn company page, the process will be much smoother if you have the following items prepared:
A Cover Image: This should be 646 X 220 Pixels
A "Standard" Logo: This should be 100 X 60 Pixels
A Square Logo: This should be 50 X 50 Pixels
A Company Description: Utilize keywords for your company and industry.
Product Information: Appears on a "Products" Tab (Necessary but not required to start. Products tab does not show up if the information does not exist.)
Armed with the items above, you will be able to create your LinkedIn company page in no time. Before getting started, we have one final recommendation. Your LinkedIn Company page will be viewed by those who are logged in to LinkedIn and those that are not. It is good to see your page from both perspectives. Rather than continually logging in and out of LinkedIn, we recommend creating another browser profile to view your LinkedIn Company page as a non-logged-in user. To do this in Firefox on a PC, type the following information in the "Start | Run" box: "firefox -P -no-remote".
The best place to begin this endeavor is straight from the social media source: LinkedIn. From the Linked In Learning Center, visit LinkedIn Company Pages to get a solid overview and tips on creating your LinkedIn company page as well as links to create your actual page.
The process of creating your LinkedIn company page is simply a matter of inputting the information you have prepared into the appropriate boxes. If you run into any problems, here are 5 good LinkedIn business tips that describe the process in detail and provide items that you may want to review:
The Most Important LinkedIn Business Tip: Engagement Equals Results
If you don't get involved, you will never be "LinkedIn".
As companies and online entrepreneurs, we engage in social media to achieve certain results. The results we seek are awareness of our online products and services, which we hope to obtain through better search engine results and increased visitors from social media.
Unlike in the movie Field of Dreams, where the reigning idea was "if you build it, they will come", social media is quite different. If you simply create your LinkedIn page but do not get involved, you will receive practically zero benefit from your LinkedIn social media page.
Sure, you can add your latest web pages as "recent updates" but this will provide little to no benefits. Like with all other social media channels, you must get involved and engaged!
If you only remember one LinkedIn business tip (and this applies to all social media marketing), it is this: Engagement equals results!
LinkedIn: How to Get Followers, Build Brand Awareness, and Generate Traffic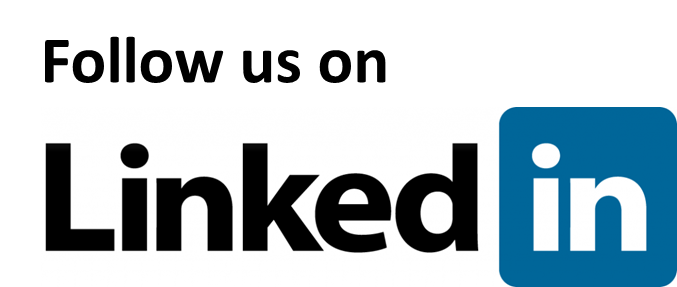 Like with Twitter, LinkedIn embraces this idea of "following". If someone likes a company, they will choose to follow it. When people follow your company on LinkedIn, all of your "recent updates" will appear on their LinkedIn wall given you constant exposure.
However, garnering a following for your LinkedIn company account requires action, persistence, and diligence. As we mentioned, unless you are a goliath, nobody will follow you unless you give them incentive to do so. You must market your LinkedIn company page using every avenue possible.
Before delving into the details, it is important to know this one concept: There is a difference between a "person" and a "company" on LinkedIn. Like with many other social media sites, the rules are different, and there are many more restrictions, for companies. Essentially, as a company, you can only put up your page as discussed above. You cannot "get involved" as a company. You must use your personal account, and that of your employees, to "get involved" on LinkedIn on behalf of your company.
As you are reading the suggestions below about how to build a following for your LinkedIn page, you will notice tips such as "joined LinkedIn groups related to your industry" and get involved. This is where you need to be aware of the difference between your LinkedIn profile and your LinkedIn company page. A "company" cannot join a LinkedIn group; only a person can do this. Thus, you will be doing a significant amount of promotion through personal accounts as opposed to your company page.
10 How To Action Items to Get LinkedIn Followers for Your Company/Business Page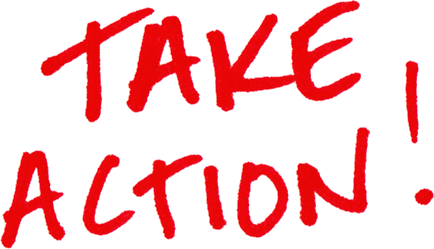 If you a member of The SEO System, you know that we are about taking action. You will never see results until action is taken. Below, I have listed 10 LinkedIn Business How To Tips that you should consistently take to build awareness and traffic from LinkedIn. It is only through consistent action and involvement that you can get results from social media!
Note:  The first 3 items are the most important and should be done on a consistent basis.
Join and Participate in LinkedIn Groups Related To Your Industry

: This is the #1 action to take. You must do this through your personal account. In each update, mention your company page in the footer. You can join a total of 50 groups.

Update Status Often…At Least Once a Day

: Staying active on LinkedIn and all social media sites is paramount. For your LinkedIn status updates, you may choose to beyond simply copying and pasting your website or blog links. Ask questions, encourage call-to-actions, create polls!

Participate in LinkedIn Questions and Answers

: This is one of the best ways to spread the message. Again, you may want to include a footer type of message about your company page.

Share Your LinkedIn Page Everywhere

: Put a Linked in Follow Button On Your Site and announce your LinkedIn page in all locations possible: other social media pages, website, blog, email footer, etc.

Share your company page on your personal profile and ask for followers.

: If we have not yet succeeded in sharing this message, let's do it once again: A good part of LinkedIn Company page promotion comes from personal accounts. So, share your LinkedIn company page on your personal profile and, perhaps, ask your close associates to do the same.

Create a LinkedIn Group

: Like joining a LinkedIn group, this provides a way to directly interact with customers. The only difference is that you are in charge! Read more here >>>

Create LinkedIn Polls

: Polls are a great way to generate LinkedIn involvement. For more, read this quality post entitled Leveraging LinkedIn Polls: 21 Quick Tips to Maximize Success.

Use Calls To Action on Your Profile and Company Page

: Many people forget this essential step. A call to action encourages LinkedIn users to engage with you outside of LinkedIn. Examples of a call-to-action may be to signup for your newsletter, download an informative PDF, or signup for your products or services. Read more about LinkedIn Calls to Action >>>

LinkedIn Product Recommendations

: If your company offers a product or service, consider asking for products recommendations from your customers.

Stay on top of the Latest LinkedIn Tools

: If you want go beyond the basics, LinkedIn has many comprehensive tools to enhance your LinkedIn game. The best places to visit to enhance your LinkedIn experience are the LinkedIn Application page and the LinkedIn Labs.
LinkedIn Business Tips: Conclusion
We have strived to make this LinkedIn Business How To Tips page as informative and beneficial as possible. Like every social network, the true benefits of LinkedIn are directly related to your participation.
However, unlike other social media, LinkedIn is business social. It is a site people visit to focus on their professional lives and companies and should be consider a vital part of your social media marketing business strategy. You can leverage this environment to derive benefits unavailable in other social media outlets.
Using all of the LinkedIn tips and tactics listed above consistently, you can achieve amazing results in the form of more traffic and sales of products or services. Remember, participation on LinkedIn will not only bring LinkedIn visitors but it will elevate your own website in the search engines.
And remember, if you want to achieve massive online success for your business, signup for The SEO System today. Our #1 SEO software provides a daily SEO plan to ensure search engine and social media marketing success!

Director of SEO, Social Media, and Web Content Development
at
The SEO System
Richard Cummings has been practicing online marketing for many years and has setup and optimized hundreds of WordPress sites.He founded The SEO System to provide SEO, social media, and online marketing services and software to businesses.

Latest posts by Richard Cummings (see all)