Social Media has become such a critical component of SEO that perhaps SEO should now stand for Social Engine Optimization. In this article, we will take a look at why traditional SEO practices have now fallen out of favor and given way to a whole new SEO ideology, that of Social Engine Optimization.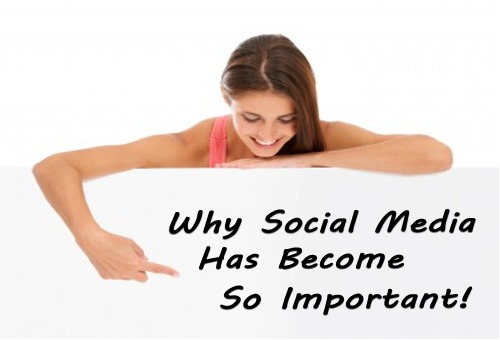 This is the first article in our series Social Media and SEO, where we address how to optimize your online presence in a social media world. In the series, we will tell you how to create and optimize all of your social media outlets including Facebook, Twitter, Google+, LinkedIn, and YouTube.
As a first step, today we are going to look at why social media must become an integral part of your SEO strategy.
Traditional SEO Practices: Buyer Beware
In the old days (about 1 year ago), SEO practitioners had some basic strategies that they would employ to get web pages to the top of the search engines. Essentially, they would try to get an abundance of links into a web page using anchor text of their choosing. Ideally, these links would come from other similarly-themed pages with high page rank. But, in the end, a sheer volume of inbound links, especially for non-competitive terms, would get web pages to the top of Google, Yahoo, and Bing.
Now, this is no longer the case.
Not only do these strategies no longer work exclusively, they may have an adverse affect. While Google was suggesting for a while that no inbound link will cause you harm, this is truly not the case. Since the release of the Panda, Penguin, and Webspam algorithm updates, along with their associated SEO Over-Optimization Penalty, many SEO experts who employed reckless and abundant inbound linking campaigns have been scrambling to remove all of the links that they created.
Ironic, no? Many companies paid for SEO services to build links and now they are paying the same companies–or, hopefully, different ones–to undo all of the work that they paid for. Companies, unwittingly, actually paid to be penalized.
Related: You Need An SEO Expert, But Who Can You Trust?
In this old world of SEO, you could get thin-content, even duplicate content, to the top by doing great SEO. People who are still attempting to do this are wasting their time. Their content will be ferreted out and penalized. It's simply not worth the effort, as we hear many people who have been penalized shouting "I put 10 years of my life into this site!", to practice these bogus SEO techniques.
If these old techniques no longer work, what does work?
As you see in the article referenced above about SEO penalties, most sites that were penalized practiced over-aggressive SEO. They used an over-abundance of keywords on pages and then paid a service to generate massive inbound links using those keywords. This is easy for Google to discover and penalize.
Essentially, if you paid someone to build inbound links, you were putting your fate in someone else's hands and, chances are, those hands were dirty.
If done manually, and done right, many age-old SEO practices still work. For example, PR (Press Release) directories, who were initially hit hard by the Google updates, are making a comeback as are some article directories. These services are now much pickier about content and vetting new signees through phone number verification and the like. Used conservatively, these services are still great to enhance your online presence and should still be a part of your promotional efforts.
However, there is a new game in town and that game is social media!
When we sift through all the muck of new search engine algorithms, there is one thing that is abundantly clear: search engines place a huge value on your social media presence.
In the next section, we will take a look at the evolution of social media as it relates to SEO and how you should be implementing social media to maximize your online profile.
Social Media and SEO: Social Engine Optimization
As mentioned above, social media has become such an integral part of SEO that perhaps we should call it a Social Engine Optimization. Not only does social engine optimization increase your rank in the search engine results, it also brings many direct visitors from, you guessed it, social media sites.
People have been saying this for the last several years but it has only become true since the latest search engine algorithm updates. Up until the fall of 2011, age-old SEO practices beat social media every time. The social media pundits wouldn't acknowledge this, but it was true. Now, the people who have been tooting their social media horns for the last several years get to enjoy their day in the sun.
Social Media has arrived in a big way in the world of SEO. Buy why?
The reason social media has become the calling card is because it directly addresses the original idea of the search engines. Real people talking about the products and services that they love…or hate; ideally, the former.
So, how should you be leveraging social media to enhance your online profile and bring more traffic to your website?
Creating Engaging Social Media Sites: Easy as 1-2-3!
In this section, we are going to tell you the three essential steps to maximizing social engine optimization on the big 5 social media sites: Facebook, Google Plus, Twitter, YouTube, and LinkedIn. As you will see, creating and maximizing your social media efforts is as easy as 1-2-3. Of course, if you are already a member of The SEO System, you've probably already taken care of these steps since we remind you to do them everyday!
Social Media has been completed integrated into The SEO System. Start a free 60 day trial today >>> http://theseosystem.com.
Now, let's take a look at the three high-level steps that you need to implement to maximize your social media standing. First, you need to have a page at all of the social media outlets. Second, you need to attract followers to that page. And, third, you need to constantly update content on all of these social media outlets.
By consistently following these 3 steps, you will improve your position in the search engines for your website(s) and social media outlets, which, in turn, brings thousands, even millions, of more visitors to your website.
Are you ready to implement social media into your SEO efforts? To learn all of the social media how-tos, visit our special Social Engine Optimization section where we show you how to implement the Easy As 1-2-3 methodology on all of the popular social media outlets.

Director of SEO, Social Media, and Web Content Development
at
The SEO System
Richard Cummings has been practicing online marketing for many years and has setup and optimized hundreds of WordPress sites.He founded The SEO System to provide SEO, social media, and online marketing services and software to businesses.

Latest posts by Richard Cummings (see all)