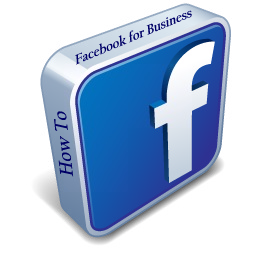 In this article, we are going to look at "How To Facebook For Business"–the social engine optimization of Facebook. We will review why you need a Facebook business page, how to create your Facebook company page, attract Facebook likes, and update content so that your Facebook presence brings more visitors, both to your website and your Facebook company page.
Facebook, as we all know, is the gorilla of social media. What once was a website just for friends is now a critical business tool. Your business must have a Facebook page.
This article is part of our Social Media and SEO series, which details how to master social media to provide optimum results.
Have you mastered social media for your business? If not, you can right now. The SEO System gives you a personalized daily action play to achieve success online. Get one month free right now >>> The SEO System Free 30 Day Trial
A critical part of this social media success is Facebook for Business so let's get started!
"Why Do I Need a Facebook Business Page? I Already Have a Website!"
There are many website owners, who have dedicated endless efforts (and often finances) to making their website look great and they ask a very reasonable question: "Why do I need a company Facebook page when I already have a website?"
Folks, you are not alone. It seems redundant to do both a website and a Facebook page, not to mention pages for Google+, LinkedIn, Twitter, and YouTube.
When we think this, however, we need to remember that social media is simply another way of advertising your business and ideas. When TV was introduced, you can be sure many business owners, faced with another advertising expense, said, "We already advertise on radio. Why do we need to advertise on TV too?"
We should treat social media no differently. So, let's now delve into Facebook business tips on how to make your Facebook company page look great!
How To Facebook For Business: Making Your Facebook Business Page Look Great
We often hear that the best way to lead is by example. So, it is through examples and well-written articles, that we will learn how to make our Facebook page appeal to the masses. Rather than re-invent the wheel, we present you with the best articles and authorities on Facebook business page creation and maximization. Below, please find amazing links on creating great-looking, compelling Facebook business pages. All of these pages address the new, and now required, Facebook timeline feature.
The Facebook Business Page: What better place to start than on Facebook. On this page, you will find the basics of creating a Facebook page and read success stories that your business can emulate.
Step-By-Step Guide to New Facebook Business Page Timelines: An amazing place to begin, this document provides comprehensive coverage of creating and branding your Facebook business page.

Key Points for Facebook Business Pages: Mari provides an amazing visual depiction of each new feature of a Facebook business page.
The Marketers Guide to New Facebook Pages: Neil Patel creates an easy to digest blog post on Facebook features. I highly recommend reading this. It gave me great ideas for The SEO System Facebook page. (Go like us now…we'll like you right back!)
Ten Facebook Timeline Pages That Rock!: Check out these 10 examples of solidly constructed Facebook business pages.
20 Branded Company Facebook Pages: Finally, here are 20 more examples of great Facebook business pages that may inspire you.
By reading the how-to guides and viewing examples of great business pages, you should be able to get your Facebook timeline page up in a reasonable amount of time and have it looking great!
How To Facebook For Business: Attracting Visitors To Your New Facebook Company Page
A great looking Facebook business page means nothing if nobody visits. Below, you will find links on how to attract and keep visitors on your Facebook business page.
Four Strategies to Attract Visitors To Your Facebook Page: Dan Bury discusses 4 Easy Strategies to Attract More People to your Facebook Business Page.
Attracting Fans To Your Facebook Page: Five simple to implement strategies to get more attention to your Facebook page.
Using Facebook Engagement Ads: And finally, check out Denise Wakeman's clever way to build an audience through Facebook engagement ads.
How to Tips on Keeping Your Facebook Business Page Fresh!
Now that you have created your Facebook company page, and used various techniques to attract more visitors and potential business customers, you now need to keep your Facbook page fresh with new, exciting content.
Though there are ways to automate Facebook page updates (which I'll mention below), you should visit your Facebook business page at least once a day to post any new articles or promotions and view activity. For example, after writing this page, I will visit our Facebook page and notify our fans that we now have a page on optimizing Facebook.
How To Facebook For Business: Automatically Update Your Facebook Business Page
After you add content to your web page, you will want to update your social media sites with this new content. Wouldn't it be great if there were tools to do this automatically?
Well, lucky for you, there are! And, reports are that Companies That Auto-Publish to Social Media Generate 50% More Leads
If you are interested in auto-updating your Facebook page with your new website content, you have several options. The three tools that are most talked about today are TwitterFeed, Hootsuite, and RSS Graffiti. Each of these auto-update tools use your sites RSS Feed to extract article titles, photos, and descriptions.
Conclusion: How To Facebook For Business
If you want to succeed in today's online world, there is no escaping social media. You must embrace it.
In this How To Facebook for Business article, we have presented essential how to tips and strategies that you need to implement to maximize your Facebook business social media successs.
Be sure to visit our Social Media Optimization page to learn how to optimize all of your social media outlets.
And if you have not already become a member of The SEO System, we provide you with a daily social media and SEO plan so your content will always be at the top of the search and social media results. We know how to Facebook for business and we give you a daily, detailed, personalized action plan!
Learn more here >>> http://theseosystem.com

Director of SEO, Social Media, and Web Content Development
at
The SEO System
Richard Cummings has been practicing online marketing for many years and has setup and optimized hundreds of WordPress sites.He founded The SEO System to provide SEO, social media, and online marketing services and software to businesses.

Latest posts by Richard Cummings (see all)