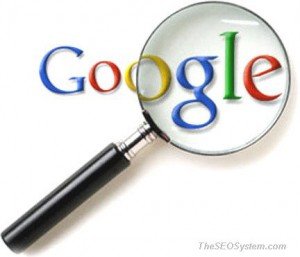 Question: I often publish time-sensitive web content that I would like to have indexed immediately. Because I am a new site, Google does not often pick up on it right away. Is there a way that I can have my web content indexed immediately? Thanks for your help. Candice, Denver, Colorado
Indexing Web Content Immediately: A Real-Time Example
Candice, this is a great question and one for which many people have tried to provide answers. Unfortunately, these answers are often wrong.
In this response, I will show you how to get your web content blog posts indexed immediately using a live example–this post!
You will also want to use these techniques to re-index content that you have updated. Sometimes, older content will not peak the interest of the Google-bots so, using these techniques, you are essentially informing Google to re-visit the content.
Also, when you re-index old content, the new RankBrain algorithm will favor your recent updates in the SERPs.
At The SEO System, our publishing schedule often varies. We believe in quality over quantity and, as such, we are not putting out content everyday.
This means that our web content is not always indexed immediately. It's always indexed eventually but the little GoogleBot is not stopping by every 5 minutes to check for new content. Thus, we're in the perfect position to show you how this works.
The secret to getting your web content indexed immediately is the Google Search Console. If you are not yet using the Google Search Console (formerly Google Webmaster Tools), there is no better time than now to setup your Google Search Console account.
Candice, to illustrate by example, I will do four things.
First, I will publish this post.
Second, I will illustrate that it did not get indexed in Google.
Third, I will submit this web content in the Google Search Console.
Fourth, I will show you that the post is now indexed.
Let's begin!
Steps 1 & 2: Publish this post and illustrate that it is not indexed.
Ok, this post has been published with the following URL: https://theseosystem.com/index-web-content-immediately/
Now, I will bring up a fresh browser to illustrate that the post has not been indexed. And, as you see in the photo below, this is the case.
Step 3: Submit the content to the Google Search Console
Now, we will open the Google Search Console and use the "Fetch as Google" tool to submit this content to the Google index as you see in the photo below:
Step 4: Voila–The web content is now indexed!
After using the Fetch as Google tool, we now see the post immediately (well, sometimes it takes 2 minutes) in the Google results.
Conclusion: Indexing Content Immediately is Easy
Candice, I hope this post has demonstrated how you can easily and quickly get time-sensitive content indexed using the Google Search Console.
There are a couple of caveats with the Google Search Console. You are currently limited to 10 Fetch As Googles so you will want to use this tool judiciously. Secondly, being in the Google index guarantees nothing. It is simply the first step in your online marketing strategy.
Now, go get your pages fetched by Google and, as always, let us know if you have any more questions using our contact form.
Cheers, Richard
Founder of The SEO System, your personalized online marketing solution!

Director of SEO, Social Media, and Web Content Development
at
The SEO System
Richard Cummings has been practicing online marketing for many years and has setup and optimized hundreds of WordPress sites.He founded The SEO System to provide SEO, social media, and online marketing services and software to businesses.

Latest posts by Richard Cummings (see all)