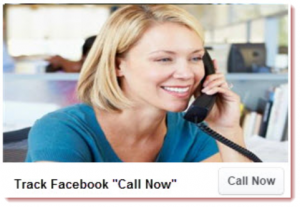 The Facebook "Call Now" button introduced a great way for customers to immediately contact your business when they are using Facebook on their cell phone.
But, after implementing the "Call Now" feature in your Facebook local awareness ads, you will have one obvious question that Facebook is less willing to answer:  Are people clicking your Facebook "Call Now button?
Facebook shows you immense amounts of data about your ads.  Take a look at the latest data below for a local awareness campaign that we have just been running for a client:

As you can see, there are 5 approved ads in this ad set, each of which feature the "Call Now" button.
We are spending a small amount of money (about $10 a day) to make a determination if the "Call Now" feature works for the client.
If it does, we will obviously move forward with much greater spending.  Is there anything better than a client seeing your ad and immediately contacting your business?
And, if the "Call Now" ad does not work (which is a possibility because the client business type is not a typical "Call Now" type of profile), we want to know that so we can move on to different types of ads.
However, as you see in the graphic above, data for who clicked the "Call Now" button? is not available on the surface.
Facebook provides a lot of other data, much of which is misleading.
For example, the "Results" tab indicates that we had 4,599 impressions.  Facebook defines the "Results" tab as "the number of times your ad achieved an outcome."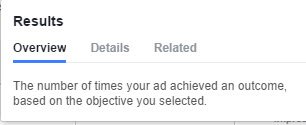 Facebook is trying to convince us that this is a "Result" — an ad impression.  I suppose it is…but it is not the result we want.
We want to know if people are clicking the "Call Now" button!
This is data that should be readily available but it's not, because the default Facebook ad accounting is showing me misleading or somewhat disingenuous data.
But, knowing that this data is out there, I found out how to get it and here is how you can track the Facebook "Call Now" button.
How to Track the Facebook "Call Now" Button
Here is how to track your Facebook "Call Now" button in two easy steps.
Step 1:  Click "Columns: Performance", and then "Customize Columns" as you see in the photo below: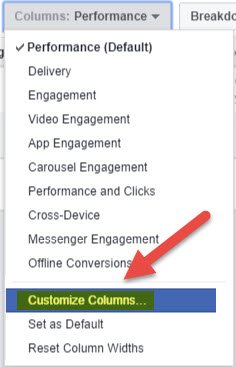 Step 2:  Under Engagement, Choose "Clicks" and under "Clicks", choose "Button Clicks".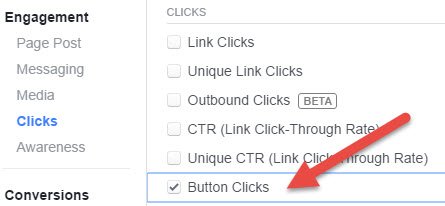 Now, we have this data available in our Facebook Ads manager.
As you can see, in this particular situation, the Facebook "Call Now" button does not lead to many people calling.  Is this why Facebook does not show me this information  at first glance?
This is not necessarily bad news.  It frees us up to explore new forms of advertising that may perform better.
However, it would have been nice if Facebook made tracking the "Call Now" button a prominent part of their statistics rather than the misleading impressions they provide.

Director of SEO, Social Media, and Web Content Development
at
The SEO System
Richard Cummings has been practicing online marketing for many years and has setup and optimized hundreds of WordPress sites.He founded The SEO System to provide SEO, social media, and online marketing services and software to businesses.

Latest posts by Richard Cummings (see all)