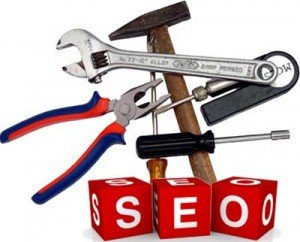 When it comes to generating more business from the web, small business owners often forget to ask themselves why local SEO is important to their company's success. DIY SEOers are so concerned with keeping marketing budgets to a minimum, so they slap some keywords in the appropriate meta keyword section of their SEO plugin and call it a day.
Off-site local SEO optimizations are left out in the cold and business owners sit in their office wondering why the phone isn't ringing.
Here are seven tools designed for small business owners to improve local SEO (off-site and on-site) and to start generating more leads and sales from your website.
1.) Google My Business
Google My Business might be the most obvious tool to use, but are you using it correctly?
First, be sure to add your NAP information (company name, address, and phone number) exactly how it appears on your website. Inconsistencies like "Street" and "St." matter, so be sure to add NAP to your Google+ profile.
After setting up your profile and verifying your company's information, the next step is to get Google+ reviews.
To do this, search your company's name in Google and in the right sidebar of the page click the "Write a review" button.
Copy and paste this link and send it to satisfied customers in an email politely asking for a review.
2.) Facebook
More and more, customers are turning to social media to interact with companies both big and small. While it might not make financial sense to invest your hard-earned dollars in Facebook display advertising, it's a free platform to give your brand a personality.
Not only that, Faceboook is widely relied on as a source of NAP information.
Like Google+, be sure to add your company's NAP information and urge customers to leave as many reviews as they'd like.
3.) Moz Local
Moz Local is a great local SEO tool to improve your NAP consistency and improve your company's local citations. Moz Local works with other popular data aggregators to push and monitor NAP information for your business. While it's not a free tool like Facebook and Google My Business, the $84 per year to manage virtually all of your business's local listings is very worth it.
Moz Local also provides reputation insights and works with popular aggregators like:
Superpages
Infogroup
Localeze
Factual
Citysearch
Insiderpages
Best of the Web
Acxiom
Hotfrog
YP
And more
4.) 5minutesite.com Keyword Generator
5minituesite.com's keyword generator is another fantastic (and free!) local SEO tool to use to generate a list of keywords targeting your direct service areas.
To generate keywords for AdWords to simply create a content plan, simply insert your zip code and service area radius (up to 100 miles). Then, remove any cities you don't want to service and click "Submit."
Scroll down to view your list of targeted keywords and start writing!
5.) Schema Creator
Schema-creator.org allows anyone to easily create structured data. Structured data is universal markup language added to the source code of your website.
Schema and other forms of microdata essentially remove any guessing from Google and other search engines and tells crawlers exactly what the information it's reading is.
Use the Schema Creator's Local Business (found under "Organization") tool to add markup language to your company's NAP information.
6.) Local SEO Guides
Various local SEO guides won't directly impact your local search rankings, but they can be a huge help to business owners looking to be educated or wanting to take on more of the responsibilities of their local SEO campaign.
Here's a list of a few great local SEO guides and checklists for you to read:
7.) Yoast Local
Yoast Local is a premium WordPress plugin ($69 for one site) by Yoast that puts a localized spin on their more well-known plugin, Yoast SEO. Yoast Local is fairly easy to use and will help you greatly improve your local SEO efforts.
Some of its features include:
Google Map integration
Insert important meta data (title tags, meta descriptions)
Insert opening hours of your company
Insert NAP information
Insert a store locator
And more
Good Luck!
I hope you've found a few new tools to add to your local SEO campaign.

This post comes from one of our valued visitors.  Read more about guest posting on SEO, social media, and web content marketing here:  
Guest Post at The SEO System

Latest posts by Guest Author (see all)