In this week's newsletter, we'll tell you the best times to post on social media, provide valuable local SEO tips, and tell you why your "Google Image" may look downright bad unless your resize it!
This is a copy of our newsletter dated September 13th, 2013.
When to Post on Social Media Outlets
First off today, Bethany from Phoenix sent us this email: "I am wondering what are the best times to post for the various social media sites. I use The SEO System as my primary SEO and social media software and so, as I do my daily social media updates, I am wondering when they will be most effective? Thanks in advance for your help."
We answered Bethany's question and, while in most cases the answer is very clear, there are few surprising revelations. Read more…
---
Optimizing for Local Searches
Do you own a local business? If so, it's in your best interest to learn all about local SEO. For example, if you own a coffee shop in St. Louis, you want to appear on the first page of the search results for search terms that include the locale in the search, such as "coffee St. Louis".
This has become even more important in the past year as search results are now automatically localized courtesy of geo-targeting. A searcher no longer even needs to include the term "St. Louis" to have his or her results localized.
So, what can you do? You can begin by reading these 3 SEO Tips for Your Local Business….
---
Your "Google Image"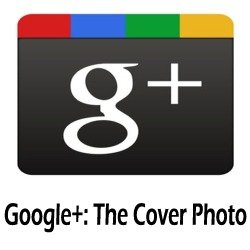 If you are a Google+ user, which you should be because it is the only way to leverage Google Authorship, you need to check your image. Yes, literally, you need to go to your Google+ page and see how your image looks because Google has made changes.
The new Google+ cover page photo is frighteningly HUGE. We think, as Google tries to compete with Facebook in the social media realm, that they may have taken this notion that "social net-workers love photos" to an exaggerated extreme.
We have got you covered though so that your "Google Image" does not look large and out of place. There is a way to shrink it–and make it look much better–by reading this Google+ Image Size: How Can I Shrink It? post.
---
That's it for this week's additon of SEO and Social Media tips and tricks. We wish you all the best and welcome you to follow us on the social media outlets below.
Sincerely,
The SEO System Team

Director of SEO, Social Media, and Web Content Development
at
The SEO System
Richard Cummings has been practicing online marketing for many years and has setup and optimized hundreds of WordPress sites.He founded The SEO System to provide SEO, social media, and online marketing services and software to businesses.

Latest posts by Richard Cummings (see all)