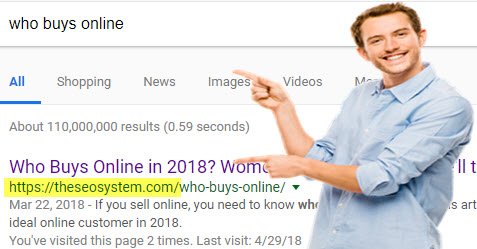 With some quick on-page SEO optimization, you can get to the top of Google using these 7 techniques.
Don't believe me?
Well, take a look at the picture on the top right of this post. That's where my page about online buying behavior in 2018 ranks for its key term "Who Buys Online".
Following the on-page SEO checklist below, you too can achieve similar rankings for terms that are not too competitive.
Why? The answer is simple. The majority of web pages still do not have well-crafted or even basic on-page SEO to rank well within the search engines.