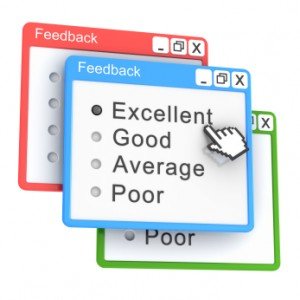 Putting up a business, regardless of the size, is not a walk in the park.  One must have extensive knowledge on the industry and excellent leadership skills to boot.  Apart from skills, you have to be resourceful too. Now that we are in a digital world, all resources are almost spoon-fed to us.  But, without proper knowledge on what to use, your business will falter.
Gone are the days when you need to send a person to do a house-to-house survey to gather facts and information about your product. Market research tools are more effective, efficient, and diverse than ever.
While outsourced research services are effective for in-depth research, these 7 free yet effective market research tools are relatively helpful as a starting point:

If you wish to get honest feedback about your product or services, Survey Monkey is probably the best for startups and small businesses. The Basic plan lets you create online surveys and polls, which you can send to your list for free.
This market research tool is free and best used by businesses that deal with online shopping.  If you want to know what drives your consumers to buy your product – which is a good way of enhancing it as well – this tool is definitely handy.  Any public user can use this tool.
3. Ask Your Target Market or AYTM
If you are keen to use a tailored-fit survey, AYTM is a great option.  Once you create your survey, you can either send it to your list of contacts or AYTM panel that is made up of 4.5 million people.  Although, the service is free, there is a minimal fee of 95 cents per response.  So, it is better to create a survey that should be completed within 24 hours.
4. GutCheck
This is an online agile market research tool that can help you get quick answers by conducting 30-minute one-on-one online video interviews.  GutCheck is based in US, so all of your participants will be from there. It has a wide variety of criteria such as age and income to ensure high-quality results.
5. Surveypal
This free tool is perfect for non-techy business owners.  It has a pretty straightforward drag-and-drop interface.  Survey takers can either use a desktop or mobile in answering the survey.
96% of small businesses worldwide have Facebook accounts. This tool is easy to use.  You can create any target demographic based on the region, age, gender, interest, likes, and more.  If you don't have one yet, sign up now to enjoy this awesome free app!
7. Followerwonk
This app is designed to collate insights from your Twitter account.  Just like the Facebook Audience Insights, Followerwonk lets you determine the region, activity, keywords, authority, follower size, and more.
These are just 7 of the gazillion tools available online.  Once you've gathered your target audience, your next step is to know your consumers' insights.  Any of these 7 tools can help you conduct surveys and solicit feedback.  You just have to be diligent and resourceful.
Do you know any other market research tools that you think can be helpful for startups and small businesses?

This post comes from one of our valued visitors.  Read more about guest posting on SEO, social media, and web content marketing here:  
Guest Post at The SEO System

Latest posts by Guest Author (see all)